Minimally Invasive Anterior Lumbar Interbody Fusion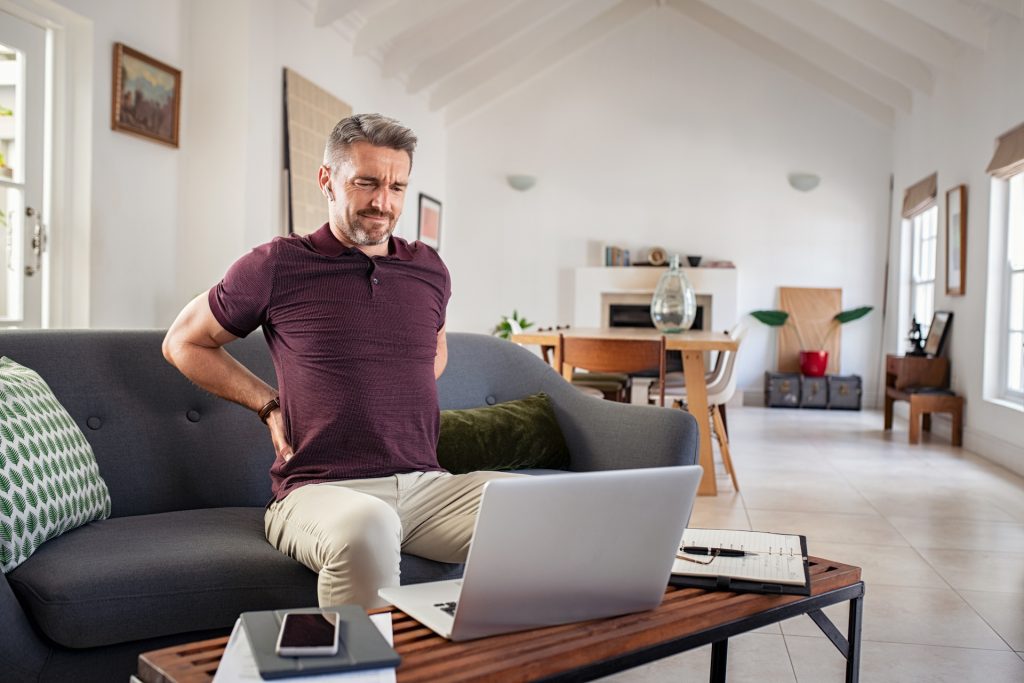 Debilitating back pain affects many people, causing for a decrease in quality of life and an unwanted decrease in activity. If you are experiencing this chronic back pain, it could be caused by a degenerative disc disease in your spine.
At Axis Brain & Back Institute, we have experience treating the type of pain that you are going through. Many of our patients have suffered years from chronic back pain, taking away their ability to live each day as they wish they could. We offer minimally invasive surgery which is specially designed to treat spine conditions with shorter recovery times and lower infection risk than traditional neck and back surgeries.


If you are experiencing these symptoms, Dr. Aryan could recommend an Anterior Lumbar Interbody Fusion (ALIF) procedure, which is a minimally invasive way to fuse the spine in patients whose back pain is caused by degenerative disc disease. This could be recommended only after a thorough review of your most recent MRI as well as your medical history. Contact our consultants with any questions you might have about the procedure or your eligibility for it.
About Minimally Invasive Anterior Lumbar Interbody Fusion
This procedure is performed through a small incision made in the abdomen, similar to many of the other minimally invasive procedures that we do. The surgeon will partially remove the degenerative disc, eliminating any inflammatory substances found within the disc. Following the removal of the inflammatory areas, morselized bone graft is inserted, which works to grow around implants to form a bone bridge connecting the vertebrae.
This minimally invasive procedure is used for patients whose back pain is caused by degenerative disc disease in the spine. Degenerative disc disease occurs when the disc and joints of the spine slowly deteriorate, which compresses the nerves around the area, causing the weakness and pain. The ALIF procedure can work to relieve symptoms and promote healing for those suffering from degenerative disc disease.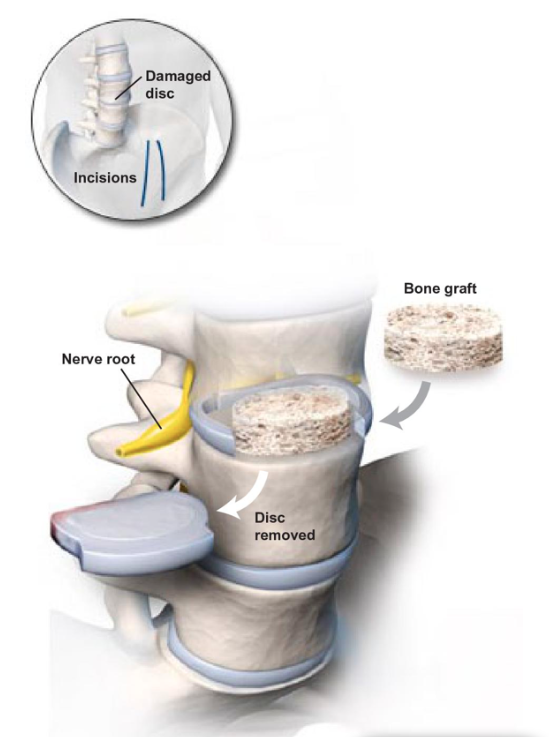 Symptoms Helped by Anterior Lumbar Interbody Fusion
While degenerative disc disease can cause symptoms which vary from patient to patient depending on the severity of the condition and medical history, there are some common symptoms which can be helped by this procedure.
– Back pain – Debilitating pain can result from the degenerative disc damaging the nerves around it. Because the disc is not functioning right, it can cause extreme pain, especially when using the back muscles.

– Weakness – The nerves may not be able to signal the muscles in the back in a proper way, causing a weakness which can cause a lack of function and inability to perform normal, everyday tasks.
Get BACK@IT today by scheduling a free MRI review. Dr. Aryan is the surgeon that you can trust to help get you back on your feet and get back to the activities that you love!