Anterior Cervical Corpectomy Surgery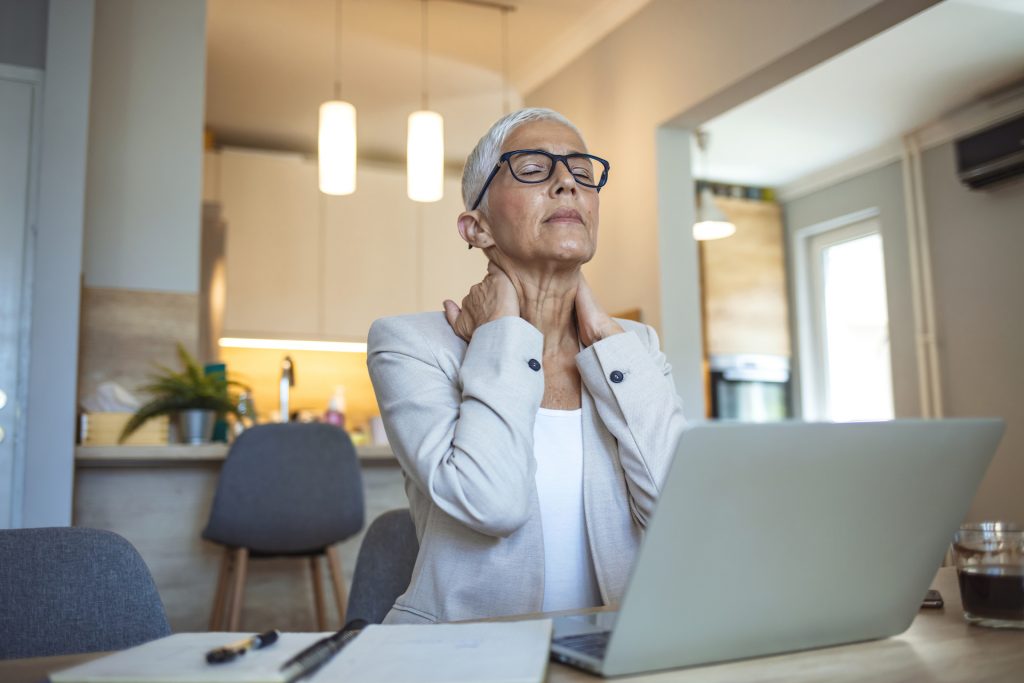 If you are searching for a specialist with years of experience performing Anterior Cervical Corpectomy Surgery in Fort Worth, TX then Axis Brain and Back is your best option.
Dr. Saeid Aryan
is a Fort Worth spine surgeons with a long history and sterling track record of caring for his patients, providing outstanding care for them, and being on the cutting edge when it comes to neurosurgery.
At Axis Brian & Back Institute, we understand and can help the pain that you are going through. We specialize in minimally invasive spine surgery which is specially constructed to treat spine conditions with a lower infection risk and shorter recovery times than more traditional open back and open neck surgeries. Our patients will attest that we have helped provide solutions after years of chronic pain that took away their ability to perform even basic functions every day.


One procedure that Dr. Aryan specializes in at the Axis Brain & Back Institute is Anterior Cervical Corpectomy surgery, which is done to remove damaged or diseased vertebral bones and surrounding discs, relieving pressure on the spinal cord and spinal nerves.
About Anterior Cervical Corpectomy Surgery
To begin the procedure, the patient is put on anesthesia, and an incision is made on the front of the neck. From there, the surgeon very carefully moves aside the structures inside the neck, creating a clear way to the spine. Once that path is created, the spinal discs above and below the damaged vertebrae are removed. In some cases, there may be more vertebral bodies and spinal discs taken out. This is also the time when the surgeon will correct any issues related to bone spurs pressing against the spinal cord and spinal nerves.


After the relief of pressure on the nerve, the spine is stabilized, many times with a bone graft. This graft can come from different places, such as being made from a piece of bone in the hip, or from bone that is from a donor. The surgeon will take the bone graft and put it into the space in the spine, often securing it with a metal plate and screws.


In some cases, the surgeon will decide to use something other than a bone graft, including devices such as a cage. Most cages have an open space in the center which is filled with bone graft material, which holds the vertebrae in the proper position.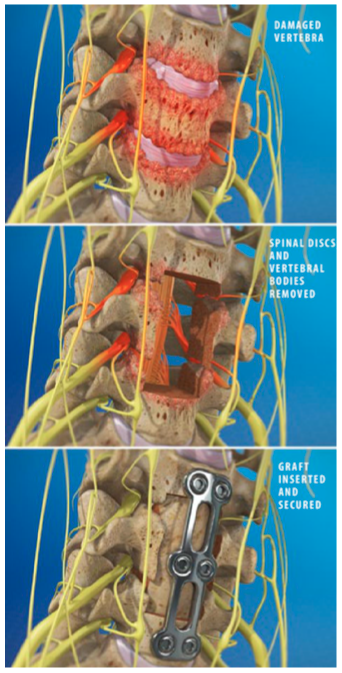 After the Procedure: Cervical Corpectomy Recovery

After the procedure, the incision is closed and the patient may be put into a neck brace to help stabilize that area. During the weeks following the surgery, new bone will grow and attach to the graft or implant, forming a permanent fusion. Often, physical therapy will also be recommended to aid in the healing process.

If a patient is experiencing severe neck, leg, and arm pain which is found to be caused by pressure on the spinal cord and spinal nerves, then the Anterior Cervical Corpectomy surgery may be performed. In the Fort Worth area, Dr. Aryan specializes in procedures such as this, using his extensive skill and expertise to care for his patients. If you are experiencing pain, schedule an appointment at the Axis Brain & Back Institute today to see if Dr. Aryan can help you find relief from your pain!