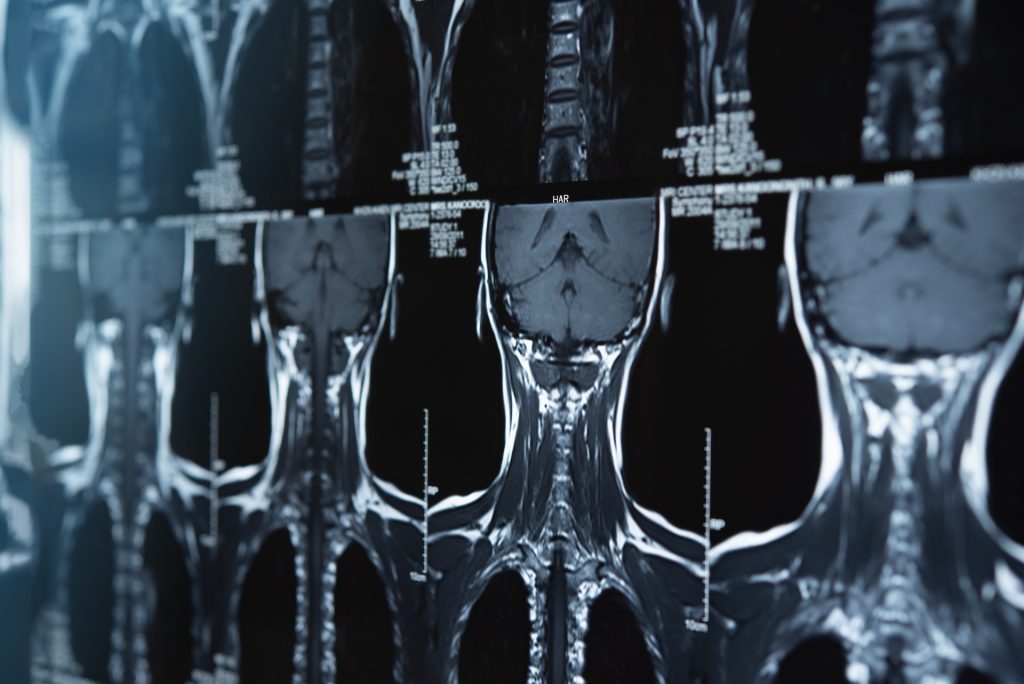 The spinal column contains open spaces that create passageways for the spinal cord and the spinal nerves. Spinal stenosis is a narrowing of (or an intrusion into) these openings. This can cause a compression of the nerves. Spinal stenosis most commonly affects the cervical and lumbar regions of the spine.
Spinal Stenosis is commonly caused by an excess growth of bone around the spinal nerves. This excess bone growth often results from osteoarthritis. Stenosis can also result from a dislocation or a fracture of the vertebral bone. Stenosis can be caused by soft tissue intruding into the spine's open spaces. Herniated discs, tumors, and thickened spinal ligaments can press against the spinal nerves. And in some cases, a person is born with a small spinal canal that does not provide enough room for the spinal nerves.
Symptoms of spinal stenosis can vary depending on the location and severity of the problem. Spinal stenosis can cause pain, weakness, numbness and tingling in the arms and legs. Spinal stenosis in the lower back commonly causes sciatica, a sensation of burning pain that can travel through the buttocks and down the legs. Spinal stenosis can also cause problems with control of the bladder and bowels.
Symptoms vary based on the complexity of the brain, the type of tumor and its location. A tumor could cause physical problems including headaches, nausea and seizures. It can also cause behavioral changes such as confusion and impulsiveness.

Tumors are treated in different ways including medication, radiation or surgically removed.